World Rail Tours
Railway Tours Around The World
Train travel is a wonderfully relaxed way of sightseeing and modern air conditioned trains offer comfort with unrestrictive views through wide windows and most have a good verity of light meals and refreshments on offer. Take a train to the city for a shopping spree with a friend, experience a bygone era with a ride on a Puffing Billy Steam Train, or book a tour and travel from coast to coast.
Australian Historic Rail Tours
There are Long Distance Passenger Rail Services providing wonderful Rail Tour opportunities across Australia as well as Historic Steam Tours and Special Ventures. Many train enthusiasts around the world have heard of the Indian Pacific and the historic Ghan which is an old service but now with modern trains.
West Coast Wilderness Steam Railway: Tasmania
Experience firsthand what it was like to live and work along the line on a visit to our Abt Railway Museum Listen to the stories of yesterday and discover the history and feats of our forbearers.
West Coast Wilderness Railway
FIND MORE AUSTRALIAN RAIL TOUR SERVICES
New Zealand Rail Tours
Palmerston North New Zealand
FIND MORE NEW ZEALAND RAIL TOUR SERVICES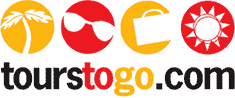 NOTE: All links are to English versions of the websites. Most are in local languages. If links are broken (as websites often change their templates) simply go to the home page listed and search for the country of interest.
• e-Mail us to enquiries@railwayportrait.com •
RailwayPortrait.com is an Australia My Land Initiative
produced by stacpoole music and internet - po 410 mount barker wa australia
a railway portrait: history - services - news